Will Trump's UK visit derail Tory's election chances
It seems to be widely accepted across the UK media that Donald Trump is neither liked or respected by the British electorate.
While recognising the importance of the United States in terms of its wealth, influence and security, the special relationship with Trump is not something that is embraced by an overwhelming majority of Brits.
In fact the comparisons between the president and the prime minister, whether it is their right-wing policies, their propensity for PR gaffes, or even their haircuts, is something which Boris Johnson has to diplomatically distance himself from.
So the timing of the NATO meeting this close to a general election is a poisoned chalice for Number 10.
While acknowledging the ties with the US and the potential for trade post-Brexit, here has been a clear distancing from the White House in the run-up to the election.
Highlighting this point the PM stated recently, " What we don't do traditionally as loving allies and friends, what we don't do traditionally, is get involved in each other's election campaigns."
It is of course the possibility that Trump could intervene in the running, or ownership, of the NHS, which has focused the minds of the British electorate.
The NHS, is not only an economic money-pit, but also the most loved and treasured of national institutions and any suggestion that its running could be tied up in any way with Donald Trump is unthinkable.
However, the Labour Party have done just this.
Offering a series of, albeit redacted, papers about meetings between the UK and US governments, Labour has used the possibility of Johnson selling the NHS to Trump as a major election point that johnson can not be trusted.
In fact, as a whole Johnson and trust it seems are uneasy bedfellows and he has frequently been subjected to questions and criticism around the topic.
It is also Farage's apparently close friendship with Trump that has also been awkward for the PM, with the president that the two of them lease to create what he called, "an unstoppable force" and in a visit earlier this year he suggested that the NHS would be up for grabs in post-Brexit trade negotiations.
The president remarked, "When you're dealing in trade everything is on the table. So, NHS or anything else, or a lot more than that — but everything will be on the table, absolutely."
Jeremy Corbyn and Labour have consistently suggested that parts of the NHS could well be sold off to the States, or that American pharmaceutical companies could control the drug aspect of the business.
In any other situation a British PM would want to be seen to be endorsed by the most influential and powerful man in the world, but if Boris is seen to be all too comfortable with the current president, he could lose a lot of votes on December 12.
Looks like another awkward high-wire balancing act could be in the offing!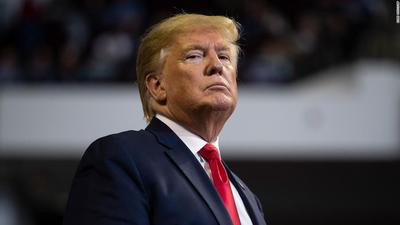 Government After Next General Election
| | |
| --- | --- |
| Conservative Majority | 1/3 |
| Labour Minority | 6/1 |
| Conservative Minority | 11/1 |
| Labour – Snp Coalition | 12/1 |
| Conservative – Dup Coalition | 18/1 |
| Labour – Lib Dem – Snp Coalition | 22/1 |
| Labour – Lib Dem Coalition | 25/1 |
| Labour Majority | 25/1 |
| Conservative – Brexit Party Coalition | 33/1 |
| Conservative – Lib Dem Coalition | 66/1 |
| Lib Dem – Snp Coalition | 200/1 |
| Lib Dem Minority | 200/1 |
| Conservative – Labour Coalition | 300/1 |
| Lib Dem Majority | 400/1 |
| Brexit Party Minority | 750/1 |
Government After Next General Election
BEST ODDS
Odds correct as of 12th Dec, 09:35 . Odds are subject to change.