Parliament to sit on Saturday 19 October to decide the country's fate
It looks like October 19 is going to be D-Day for the Brexit process.
Today it was announced by Number 10 Downing St., that in view of the EU Summit that the prime minister is due to attend on the 17th, and mindful of the fact that the UK is due to leave Europe on Halloween, parliament will sit on a Saturday for only the fourth time in modern history.
The first occasion that this happened was on the outbreak of WWI, the second over The Suez Crisis, the third when the UK was about to invade the Falklands and now it is Brexit that has generated this anomaly.
Boris Johnson is expected to return from the Summit in Brussels, with a variety of possibilities up his sleeve and it will be parliament that will be tasked to vote on them.
Although it is looking increasingly unlikely that Johnson will secure negotiated deal, the House of Commons will be asked to support it, however in the eventuality that no deal is brokered, the PM will be expected to announce that he will comply with the law and write a letter to the EU requesting a further extension until January 31 2020.
Whether Johnson returns to Westminster triumphant or not, it is expected that MPs will be asked to vote on a series of motions which may finally dictate the country's future relationship with Europe, if only in the short-term.
Of course the opposition will also be very keen to have some control over both the order of business, and the content, and it will once again fall to Speaker John Bercow, to referee what is likely to be a riotous assembly.
In fact talking of riots, or at the very least demonstrating of outrage, the day will be further dramatised by the fact that The People's Vote Campaign, who have been promoting a second referendum for the last two years, will be holding a march in London which is expected to be even larger than the ones preceding it.
It seems that Boris Johnson's premiership is really coming to a head and he will do everything in his power to prove that he wants to deliver Brexit by October 31 and if he doesn't will go out of his way to blame the EU, or the Opposition for his defeat.
Ironically all this chaos comes at a time when new polls state that the tide has turned in the UK and the majority of the population want to stay.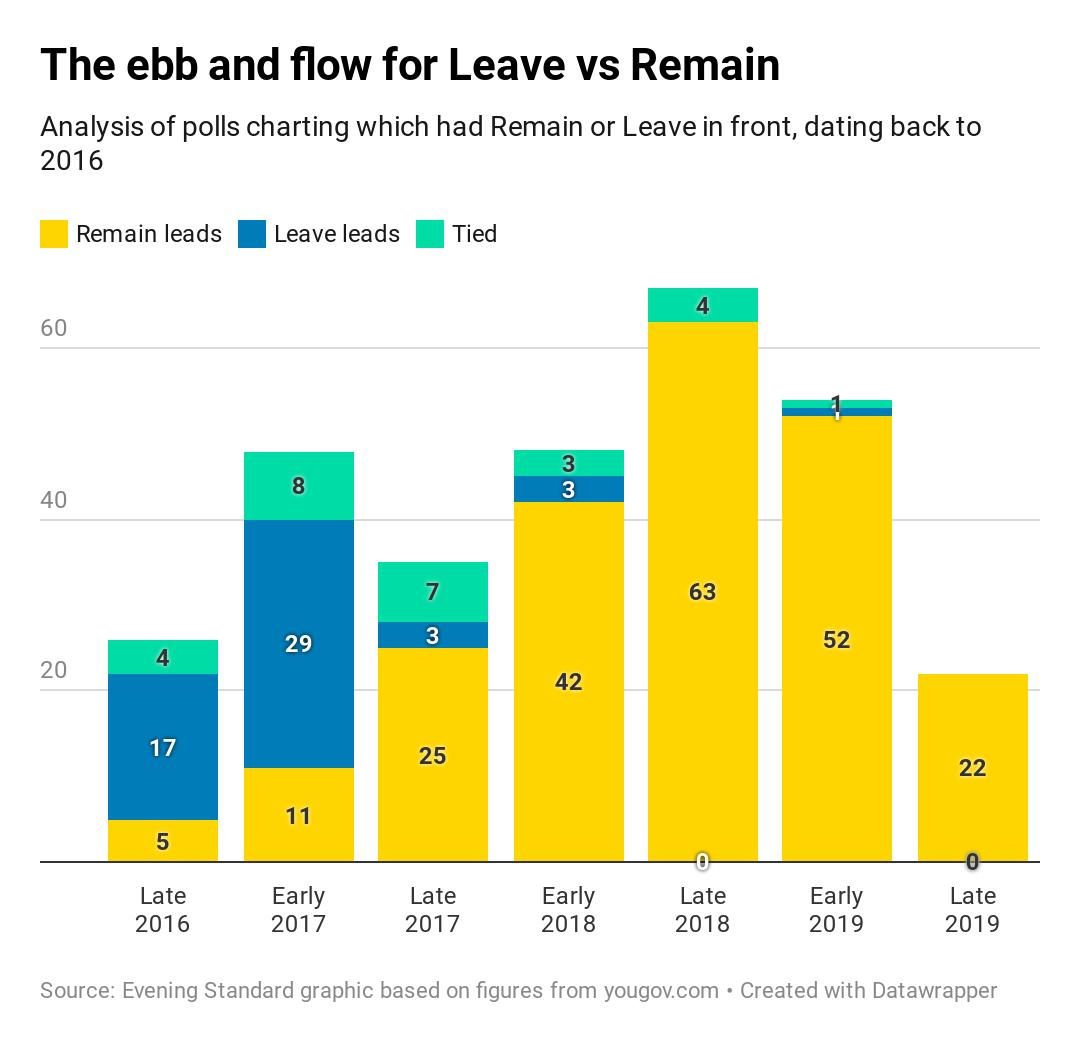 No Deal Brexit Before End Of 2019
BEST ODDS
Odds correct as of 17th Oct, 13:53 . Odds are subject to change.