Latest YouGov Poll suggests Boris Johnson is losing support
Since taking office Boris Johnson, and his sidekick Dominic Cummings, have been beating a bullish drum by insisting that the Conservatives would take the UK out of the EU, "do or die" by Halloween.
Clearly designed to curb the Brexit irritation and boredom that has spread across the electorate, his intransigence seemed to resonate with many.
However, the means that he employed to achieve this were not entirely popular. Proroguing parliament and pushing the deadline to its absolute limits by dragging his feet, has meant that the EU are now contemplating an extension to the process that supposedly the PM was never going to do.
Brussels is not expected to give the UK a response until Tuesday, but most believe that the new deadline will be January 31 2020.
Clearly Mr Johnson has had a simple strategy, that would result in others being blamed for the Brexit extension and keeping himself clean.
However, according to a new YouGov poll, it appears that the prime minister's ambitions have not led to improved ratings with the public.
While 10 Downing Street has been pointing an accusatory finger at Europe and Jeremy Corbyn, the poll indicates that the electorate do not see it so simply.
Firstly, it seems that only 19 percent of those polled believe Johnson's deal is a good one, and whilst 13 percent believe it will be Corbyn's fault if the Withdrawal Bill is not enacted on October 31, more than one in five believe the fault lies with the PM.
The same poll does however still predict victory for the Conservatives in a general election. However, although Brexit is the main focus of voters' decisions, followed by health, 37 percent advocated to remain in the EU, as opposed to 20 percent who preferred no deal and 23 percent who wanted Johnson's deal. It seems that maybe it is the man, not his policies, which is keeping him afloat.
The political circus is still in full swing and it seems that the ringmaster may have to change tack in the coming weeks to please his audience.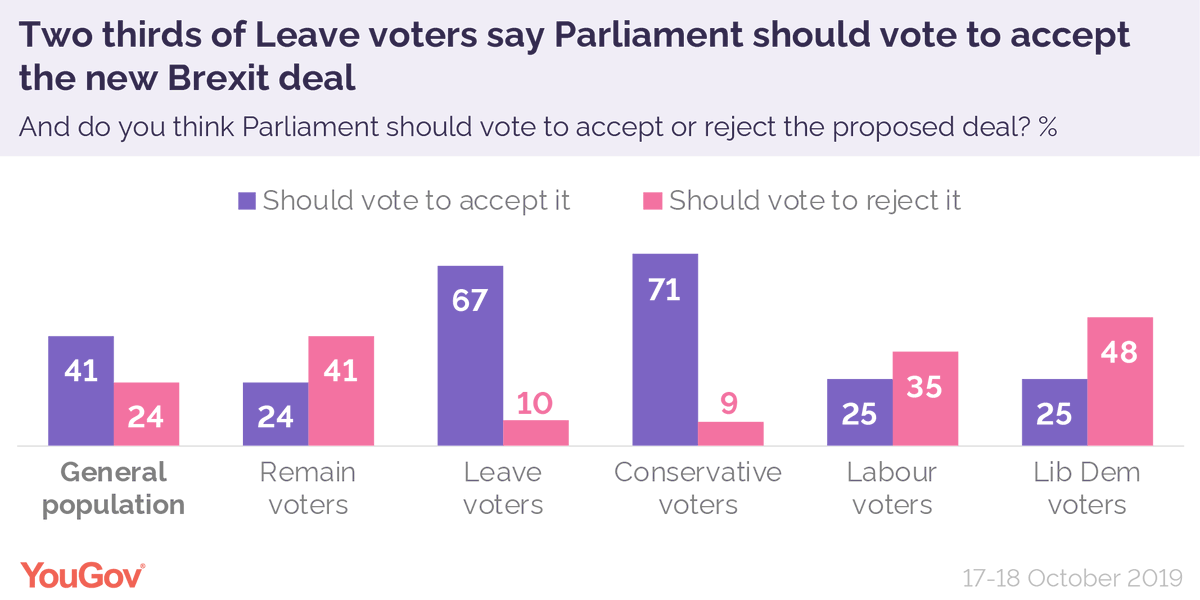 Next Permanent Conservative Party Leader
Next Permanent Conservative Party Leader
BEST ODDS
Odds correct as of 28th Oct, 09:12 . Odds are subject to change.