Labour offers rent controls and property MOTs in manifesto pledge
All parties agree that there is insufficient housing in the UK for the current population, so yesterday aside from the house-building debate, Labour publicised how it would support those renting in the private sector hoping that it would be a vote winner.
The proposals are based around the need to re-introduce rent controls and licensing, thus protecting tenants from over inflated prices for sub-standard living accommodation.
To avoid huge rents, Labour would introduce a rental cap thus preventing them from going up by more than inflation each year.
To ensure that properties met basic living standards they would create a property MOT which landlords would apply for annually and be bound to do complete any work that arose from the inspection, and could incur a fine of up to £100,000.
In what is described as 'a private renters charter', open-ended tenancies would also be outlawed to prevent unfair evictions
Labour has vowed to "put bad landlords out of business" and even the Tories are getting in on the renters' vote by promising to get rid of Section 21 of the Housing Act, which allow landlords to evict renters without a reason after their fixed-term tenancy period ends.
Currently 21 percent of households in England are owned and managed by the private sector, a figure which has doubled in the last twenty years, so it is clearly a demographic that both parties should invest in on the campaign trail, and brings in a whopping revenue of £10 billion to private landlords.
Of course it is not only domestic owners who have flooded the market, but foreign firms and investors and Labour plans to boost the national purse by taxing these housing purchases separately.
Labour is always naturally be on the side of the tenant, whereas the Conservatives are more likely to fall down on the side of business and entrepreneurship, so these key Labour policies are really no surprise.
Housing Spokesman John Healey explained, "This is about making all properties and all landlords operate to the sort of standards that the better ones already do. When one in four kids are growing up in private rented accommodation, this is the type of home which must be better, more secure and more affordable."
While not as sexy a topic as Brexit on the election agenda, there is no doubt that Labour believe it is a vote winner and will be pushing it fiercely as the campaigning hots up.
With the jury still out about the general election outcome, turning the electorate's attention away from Europe and focusing on backyards (literally), Jeremy Corbyn will be hoping he can access the tenancy to a particular property in Downing Street on December 12.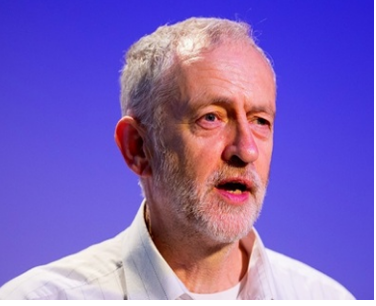 Overall Majority After Next General Election
| | |
| --- | --- |
| Conservative Majority | 2/5 |
| No Overall Majority | 15/8 |
| Labour Majority | 25/1 |
| Liberal Democrats Majority | 200/1 |
| Any Other Party Majority | 500/1 |
Overall Majority After Next General Election
BEST ODDS
Odds correct as of 26th Nov, 13:01 . Odds are subject to change.