Is Trump's endorsement of Boris Johnson a curse or a triumph?
Yesterday, the election campaigns of all political parties began with a flourish, signposting the six-week journey of claim and counter claim which will be resolved at the ballot box on December 12.
The PM took various photo opportunities at a hospital and a school, while Jeremy Corbyn was caught out and about on the streets talking to 'ordinary folk.'
However it was not these two parliamentarians who dominated the headlines last night but the President of the United |States, Donald J. Trump.
The biggest scoop of the day came when Nigel Farage, leader of the Brexit Party, interviewed Trump on his LBC radio show.
It has always been an unwritten law that national leaders do not comment on the election processes of other nations, although it is little surprise that this president has flouted convention.
He already endorsed Boris Johnson, during the Tory Party leadership campaign and many have compared the two men for their unconventional styles and indeed haircuts.
Farage is known to be an ally, and fan, of Trump, so yesterday's access to his opinion wasn't altogether shocking, but whether the president's support of Boris will be a positive thing is definitely in question.
Both Johnson and Trump appear to have come to power on a wave of popular support that favours the drive of right-wing of politics, but their is little doubt that on these shores the majority of Brits regard the president as a fool and a joke, with none of the statesman-like qualities that they are accustomed to.
Of course Trump did lay into Corbyn, but it is likely that the Labour leader would be proud of this fact, as he warns of an American takeover of the NHS, if Johnson comes to power and Brexit is achieved.
In conclusion while the prime minister will be looking for all the support he can garner in the next six weeks, the support from The White House may be something he could really do without. And Farage? Well it seems that he will continue to make a living out of being a political figure, despite the fact that he still has no actual power and has never sat as an MP in Westminster.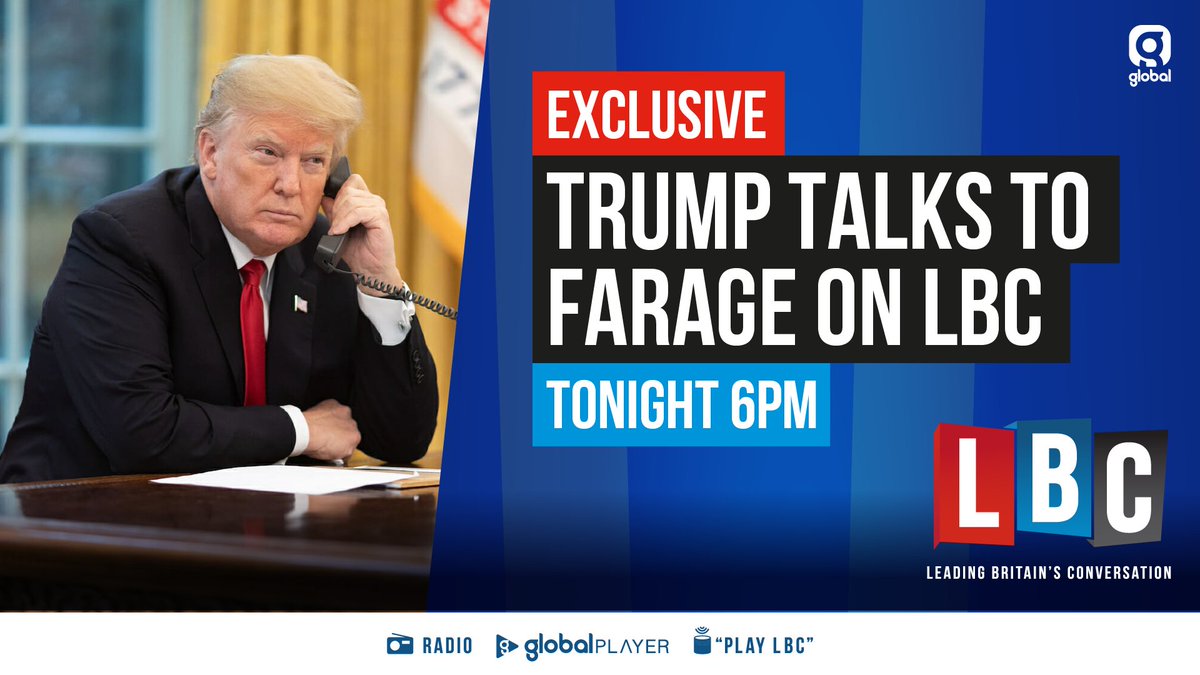 Government After Next General Election
| | |
| --- | --- |
| Conservative Majority | 8/15 |
| Labour Minority | 11/2 |
| Conservative Minority | 6/1 |
| Conservative – Brexit Party Coalition | 10/1 |
| Conservative – Dup Coalition | 14/1 |
| Labour – Lib Dem – Snp Coalition | 20/1 |
| Labour – Lib Dem Coalition | 25/1 |
| Labour – Snp Coalition | 25/1 |
| Labour Majority | 28/1 |
| Conservative – Lib Dem Coalition | 33/1 |
| Lib Dem Minority | 66/1 |
| Lib Dem – Snp Coalition | 150/1 |
| Conservative – Labour Coalition | 200/1 |
| Lib Dem Majority | 200/1 |
| Brexit Party Minority | 500/1 |
| Brexit Party Majority | 1000/1 |
Government After Next General Election
BEST ODDS
Odds correct as of 13th Nov, 10:11 . Odds are subject to change.