Has Boris Johnson solved Brexit at the eleventh hour with Leo Varadkar's help?
Everyone is aware of the clock ticking towards the Brexit deadline of October 31 and the auspicious possibility of no deal hanging over the country and parliament. Only six days remain before the EU summit on October 17 and only nine days before Boris Johnson brings his propositions to Westminster.
A remarkable game of brinkmanship between the EU and the Tory government is being enacted with opposition MPs on tenterhooks as to where the country will be placed in just over a weeks time.
The Benn Act is sitting in the wings, waiting to trigger an extension, and businesses of all types are holding their breaths.
However, yesterday Boris Johnson met the Irish leader Leo Varadkar and the noises emanating afterwards were surprisingly positive.
It was notable that only Varadkar gave a press conference after the event, Johnson was not available for comment, but his tone was certainly more upbeat than it has been for some time.
Interestingly, the two leaders spent a good period of time alone, Dominic Cummings was nowhere to be seen, which observers believed was also a step forward.
Of course it is the Irish backstop which has been a huge sticking point in the whole procedure, specifically how the Irish border can be kept open, without Northern Ireland remaining in the customs union , while upholding the contents of the Good Friday Peace Agreement.
Well, at the end of their meeting, both men signed a joint statement declaring that they had "agreed that they could see a pathway to a possible deal".
This is remarkable and groundbreaking news, if true, and Leo Varadkar's tone was certainly more upbeat than it has been in some time, but it has been reported in Ireland that there has been "very significant movement from the British side on the customs issue", which may be very bad news for the DUP.
Is it possible that to avoid the Benn Act being implemented and to keep to his "do or die" promise to deliver Brexit on October 31, Johnson has finally learnt the art of the compromise at the eleventh hour?
Of course, the PM has less than a week to cross the t's and dot the i's, but his motivation will be massive. He also still has to bring these new suggestions back to Westminster for parliamentary approval on October 19, even if Brussels gets on side on Thursday, but the pressure on MPs to deliver the democratic decision of the 2016 referendum will be enormous.
Like any riveting soap opera, the story continues.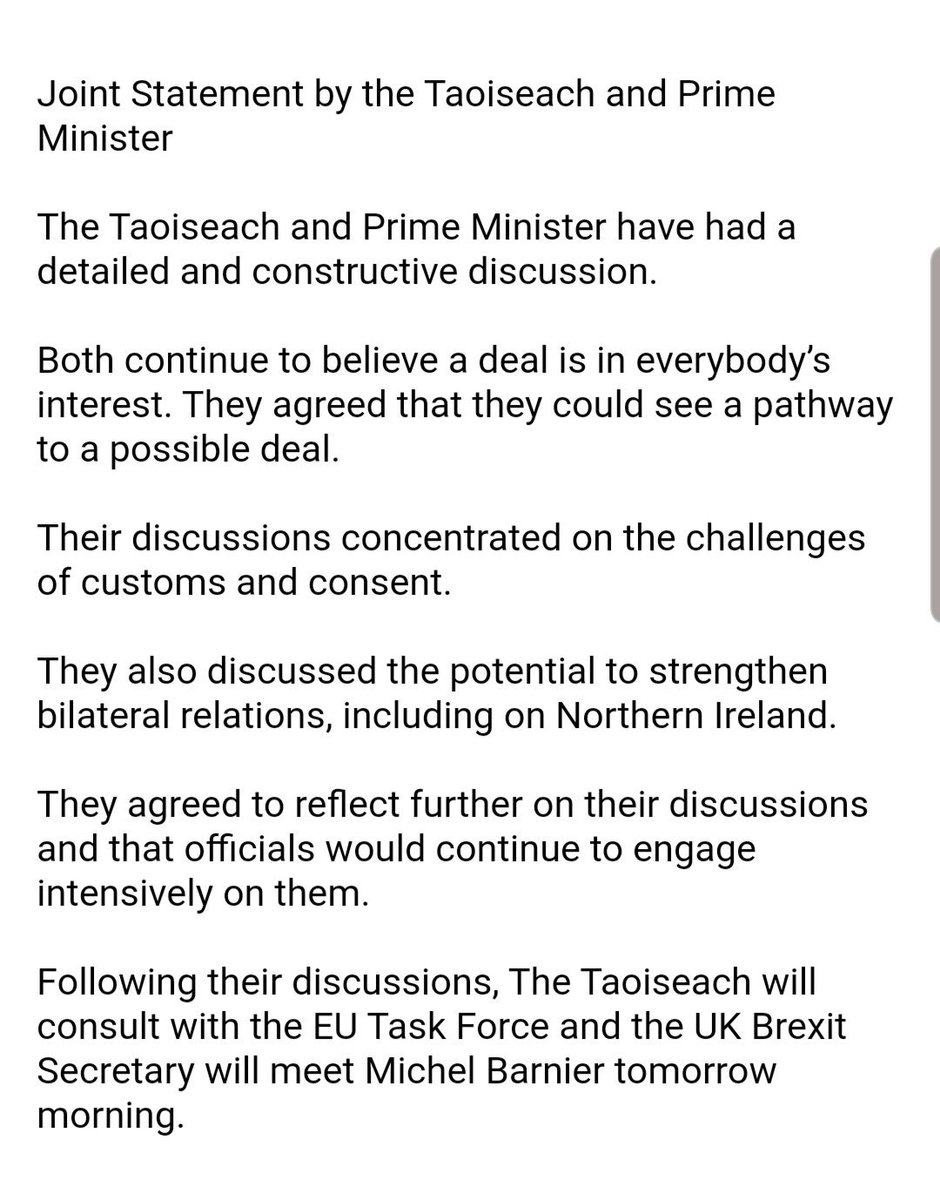 UK To Leave The EU In 2019
BEST ODDS
Odds correct as of 15th Oct, 10:00 . Odds are subject to change.