Even Jacob Rees-Mogg urges compromise in crucial Brexit week
There is no doubt that Jacob Rees-Mogg, with his strange Dickensian dress and demeanour has been front and centre of the Brexit debate in the last three years.
In fact such has been the influence of this eurosceptic and his role on the ERG, that many would now blame him for splitting the Conservative Party and bringing it to its knees.
While interestingly he did not compete in the recent leadership election, there is no doubt that he had a pivotal role in bringing Theresa May down, albeit served up with impeccable Etonian manners, and he has been supportive of the new Cummings/Johnson bullish approach, even though it does seem to go against the grain.
However, as arguably the most crucial week in the Brexit calendar so far begins to unravel, finally Rees-Mogg is promoting exactly what Theresa May cited for the length of her premiership and that is - compromise.
If the government are to fulfil Johnson's promise that the UK will leave the UK, "do or die", by October 31, it seems even Mogg is brokering a shift to the middle ground.
Writing in the Financial Times today, he bolsters the PM to other eurosceptics by saying, ""As a Leaver Boris can be trusted. He wants to take back control and has dedicated his political career to this noble cause," but interestingly adds that," compromise will inevitably be needed."
Hopes for a deal have certainly improved in the last 24 Hours with positive noises from Ireland's Leo Varadkar and other EU spokesmen, but of course without the support of the DUP, who have been very difficult to please regarding the Irish border, these hopes could very easily be dashed.
Time will certainly focus all sides of the debate, as the EU Summit on Thursday will see Johnson's new deal being accepted or not by the EU 27, but then of course it will have to be approved by parliament in an emergency sitting on Saturday.
If Rees-Mogg is now finally willing to advocate compromise, this could be very good news for the PM, although he will still require the DUP and Labour MPs who represent Leave constituents, to avoid a no deal and triggering The Benn Act.
This will be edge of the seat drama in Westminster this week and it seems no-one can predict the outcome.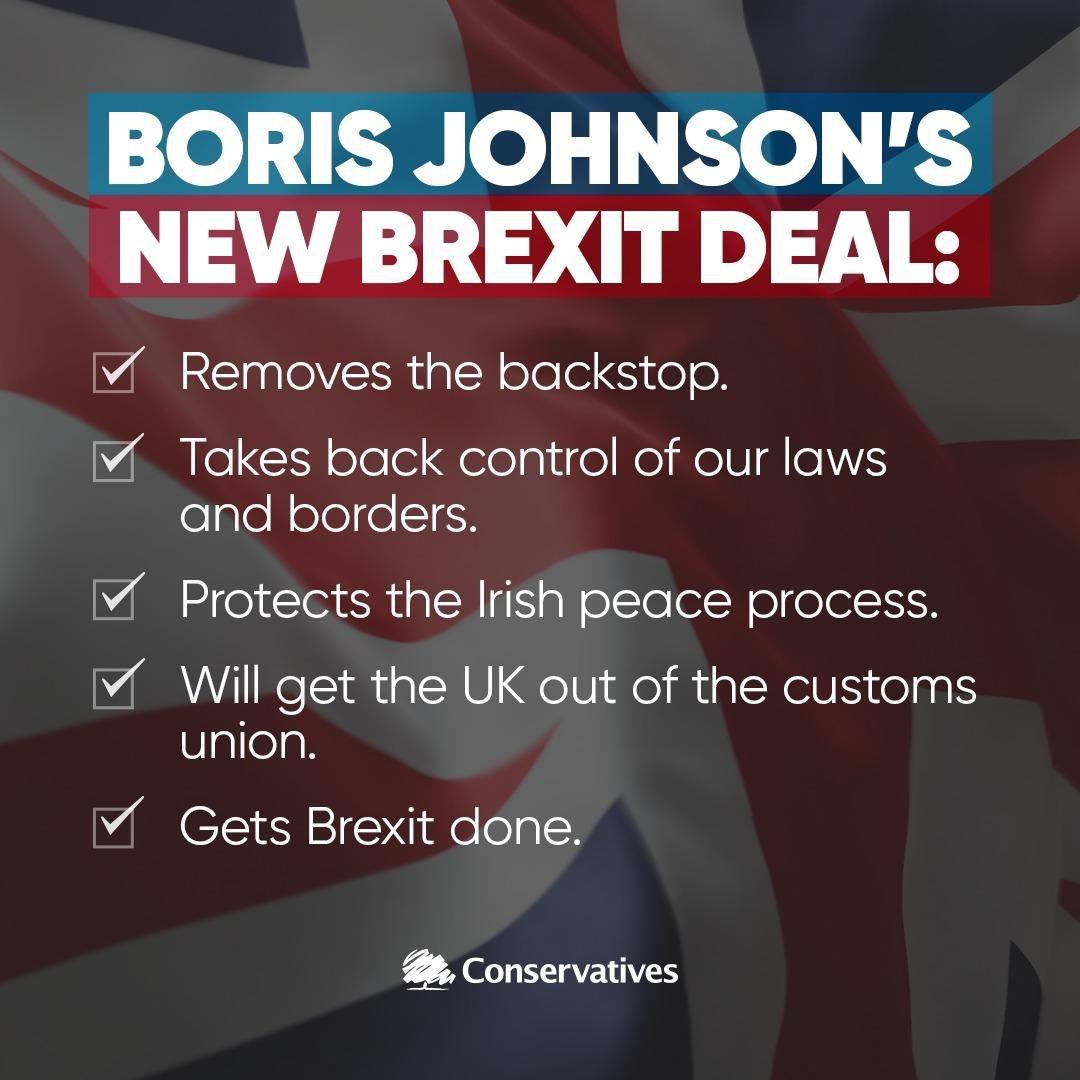 UK To Leave EU In 2019
BEST ODDS
Odds correct as of 15th Oct, 10:00 . Odds are subject to change.